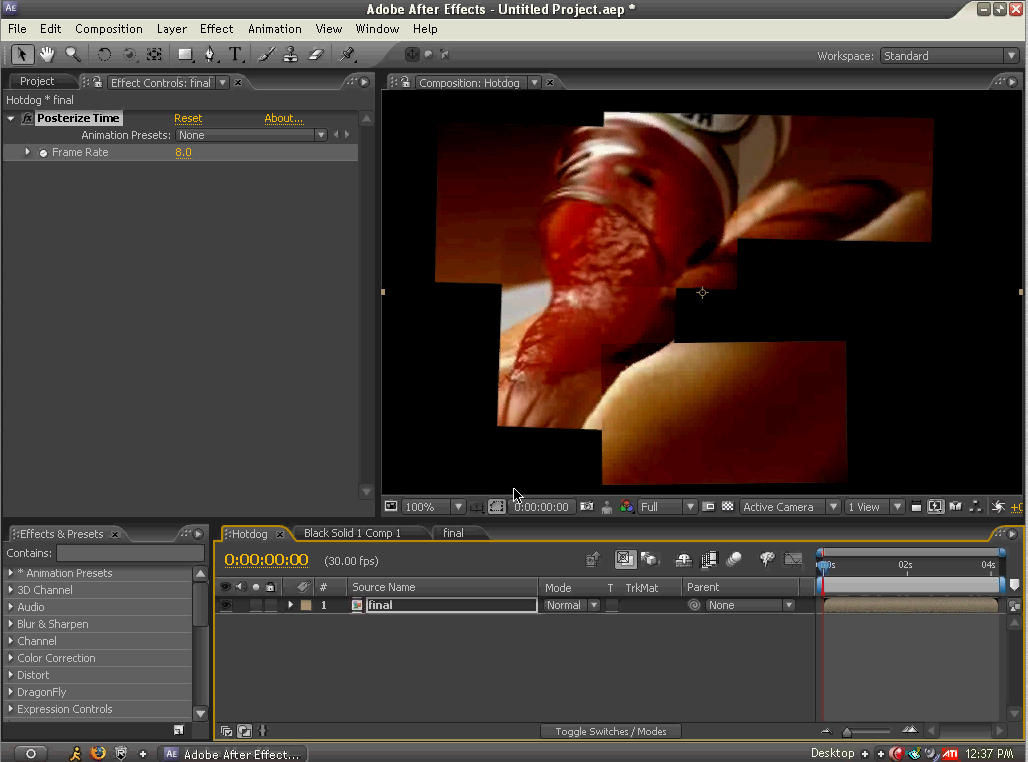 I know I'm not supposed to link to tutorials, but it's a video tutorial, so I don't really have much of an option.
anyways, check it out:
http://rapidshare.co..._Cab_Wiggle.mp4
Edit: Bonus Tutorial!
In this one I show you how to change the results of a bike race using time displacement in After Effects. It's a really cool one.
Here you go:
http://rapidshare.co...timedisptut.mov
and you can check here:
http://rapidshare.com/users/1BK4L3
for my newest tutorials. I have a learning Photoshop series planned.
Edited by Arrrgh4Life, 21 August 2007 - 07:00 PM.